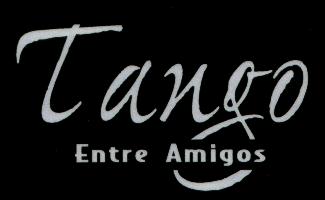 Milonga at Marrickville Hard Court Tennis Club
Centennial Street, Marrickville.
Sydney, Australia


Come and experience the milonga atmosphere like in Buenos Aires
enjoy the music from the begining of tango to the "golden era"
from Francisco Canaro to Juan D'Arienzo, from Julio De Caro to
Osvaldo Pugliese. Be capture by the passion and magic of tango.






SATURDAY THE 20th OF AUGUST 2005 FROM 8PM

Tickets $18


Every Sunday we are happy to bring to you our
Mini-Milonga (" La Practica ") from 5 to 9 pm
Admission only $10


CONTACT
Karina Conca 0414 431 722
Jacqueline Simpson 0415 614 825
Fabian Conca 9670 1357
Email - tangoentreamigos@iprimus.com.au